Detalles de producto
High Lights:
Superior 7.1 Physical Surround
SA908 is a high-quality 7.1 physical surround sound headset with built-in powerful drivers and powerful virtual bass, which can achieve precise positioning and shocking sound effects.
Accurately Positioned In the Game
When you are playing games, this headset can play its precise sound positioning function. The location is accurate, which is convenient for you to show your skills in the game.
Independent Sound Unit
Using sound restoration technology, it is equipped with 4 independent sound units for front channel, rear channel, center channel, and side surround channel, which has a stronger signal-to-noise ratio, stronger sound quality, and realizes surreal vibration. Advanced the confined space design, the air return is balanced, the sound effect is more stable.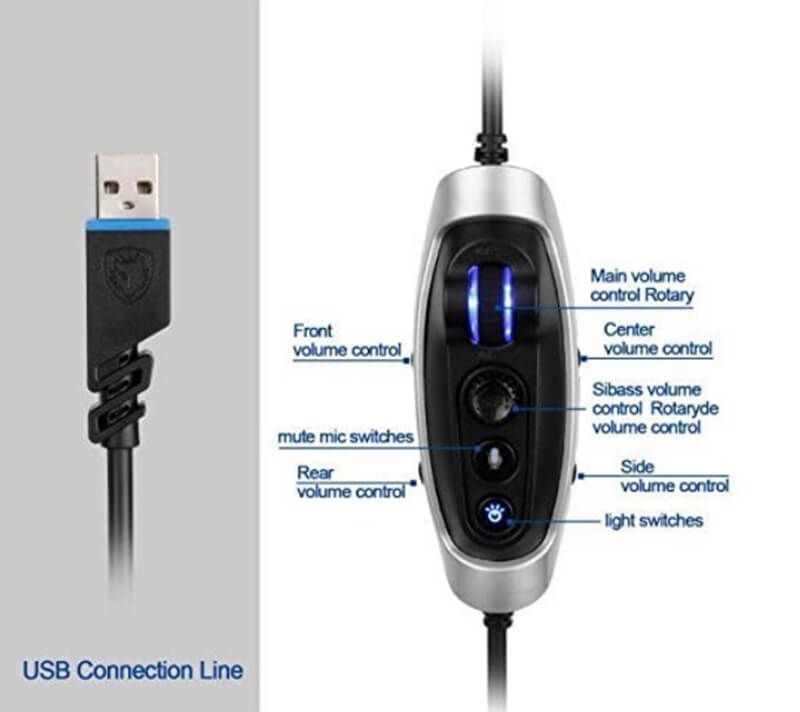 Glittering and Cool
The charming blue breathing light effect greatly increases your gaming experience.
Fashionable and Lightweight Elastic Hanging Headband
Use durable stretch braiding to effectively reduce external resistance ,Fashionable and light, suitable for long hours of work, study, and games.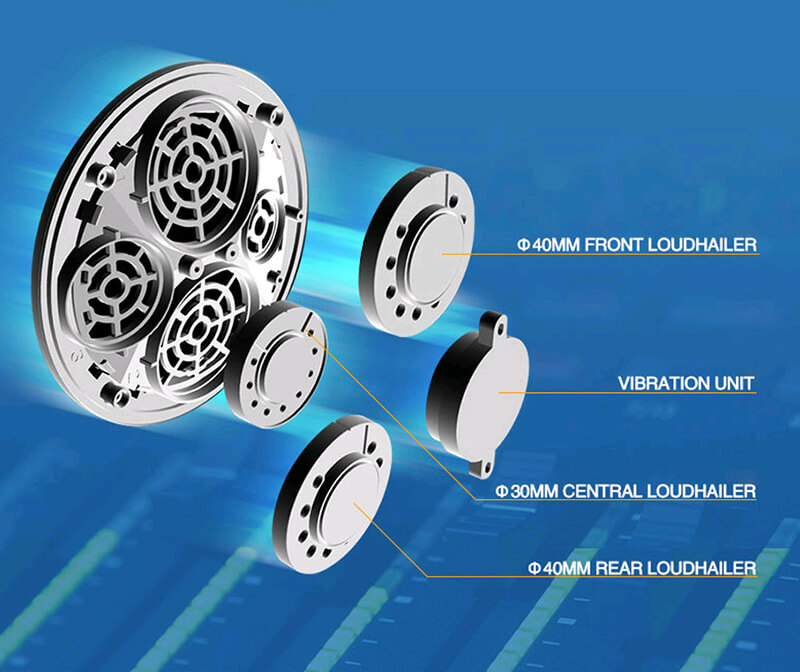 Key Features:
Expertly-engineered comfort
The protein-like biological earmuffs are designed to be close to the ear, soft and comfortable, it has good air permeability.
Comprehensive control
The omnidirectional button allows you to switch between surround sound and stereo, output volume, bass control, microphone input and even breathing light control will be under your fingertips.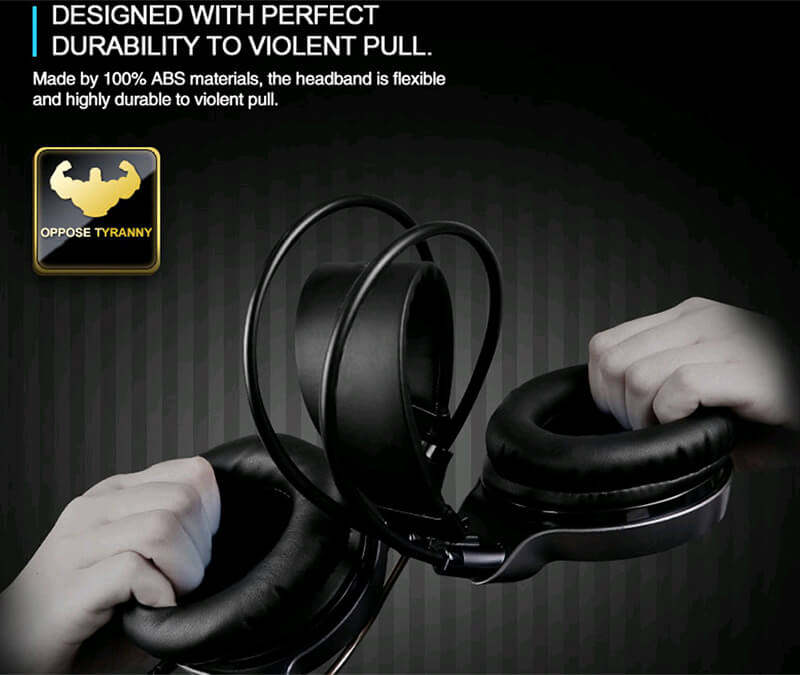 Omnidirectional noise reduction microphone
The telescopic omnidirectional microphone is designed for clear voice communication and is certified by leading communication applications.
Specification:
Bluetooth
Bluetooth version: 5.0
Support Bluetooth Profile: 2.402GHz-2.480GHz
Bluetooth range: 10m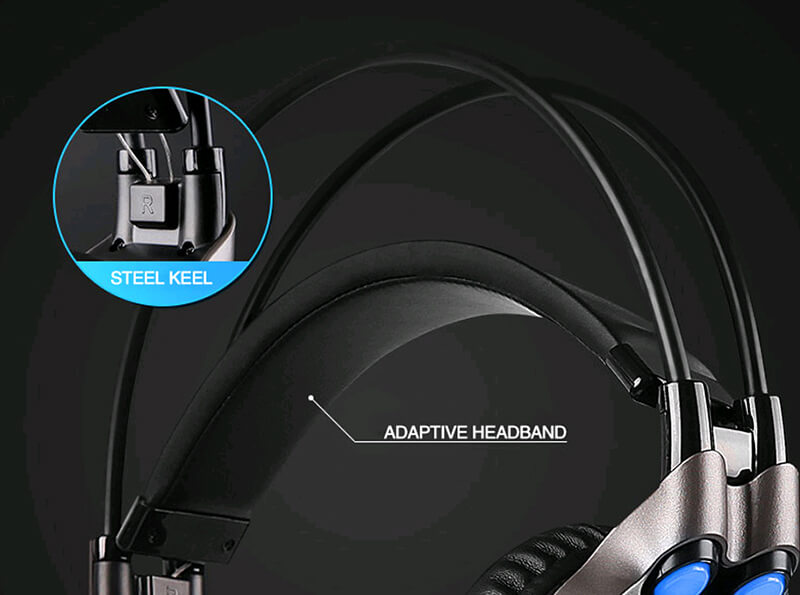 Speaker
Loudhailer diameter: 50mm
Sensitivity: 91 ± 3 dB at 1 kHz
Frequency response: 20~20k Hz
Impedance: 32Ω at 1 kHz
Handling Power Capacity: 15 m W
Microphone
Microphone Dimension: 4.0 * 1.5mm
Sensitivity: -30 ± 3 dB at 1 kHz
Frequency response: 50-10kHz
Impedance: ≤ 2.2 KΩ at 1 kHz
Directivity: omnidirectional
Weight/Box size/En code
Weight (Headset only): 320g/ 0.70 l b
Weight (Headset & Package): 640 g/ 1.40 l b
Box Size: 225*115*255 mm/ 8.86*4.53*10.04 in